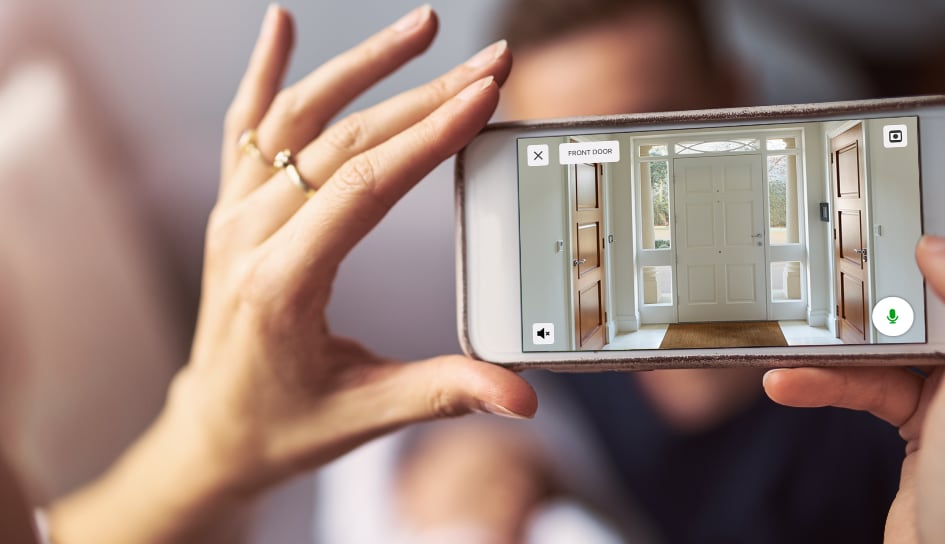 Are Smart Locks Worth It In West Lafayette
Have you thought about improving your home's locks? In the past, you needed to stick with normal locks with keys. However, if you are looking for the most high-tech, you should install a smart lock that will link into your ADT security system.
One question: Are smart locks worth it in West Lafayette? Or are you wasting your hard-earned money on overly complicated gadgets?
Traditional Locks Vs. Smart Locks in West Lafayette
When it comes to locking systems, you have various choices. But nearly all entryways are made secure by a deadbolt and handle lock combination, a push-button deadbolt, or a smart solution integrated into your home security. Engage an ordinary deadbolt, and a metal bolt enters past a strike plate that is attached to the wooden frame. The bolts are sometimes a door handle lock that's operated via a spring, which means the door is more difficult to break open with a a tool like a crowbar. If you would prefer not having to trouble yourself with an ordinary keyed entry, you can install a touch-pad solution that activates the bolt by using a code of 3 or 4 numbers.
Smart locks are integrated products that replace your standard handle and deadbolt locks. In the same fashion as a touchpad solution, you enter a preset code to open the door. But when you utilize a smart lock, you get to link up to your Wi-Fi or your comprehensive home security to add even more features. By using a phone app, you have the ability to:
● Lock and unlock doors remotely
● Program in customized keycodes for friends and family
● Receive a phone text if the door lock is opened
● Create short-term PIN numbers for visitors
In Which Circumstances Are Smart Locks Worth It In West Lafayette?
If you are thinking about using a couple smart locks as replacements for your traditional locking systems, you might be undecided on whether they are worth the effort. It might be nice to remotely unlock your doors, but the brand and model are important factors in how reliable they will be. When going with a stand-alone unit, make sure that your smart lock uses 128-bit encryption and is operated with a mobile application that's frequently updated.
But you should know, the true power in a smart locking system is found if you connect it to your property's complete security package. This gives you the option of having your locks communicate with your other security components to increase your safety while adding convenience to your daily routine. For instance, when your smart doorbell camera detects a person coming up to your main entrance, your smart locks can click shut automatically. You can also initiate geotracking on your smartphone security app and unlock your front door when you pull up the drive. You even have the option to instruct an alarm to go off if a visitor tries to punch in the incorrect PIN numerous times.
Basically, a smart lock is worth it in West Lafayette when you link it to your home security system!
Call Now To Ask For Smart Locks With Your ADT Security System
If you want the best smart locks in West Lafayette -- along with a highly advanced residential security package -- contact Secure24 Alarm Systems. We'll help you craft the ideal design with specialized smart devices your home requires. Place a call to (765) 221-3339 or complete the form on this page to request a consultation.
Areas Served Around West Lafayette By Secure24 Your Local ADT Authorized Dealer